Zettaimu's BIO/MEMBER
Zettaimu's early period,
origin
In 1983, Hisashi Furue had some doubts about his own originality. Because he liked not only rock music but old Japanese roots music, melody and "Ma" (Japanese intervals between notes).
He formed Zettaimu for mixing together many styles of music, from Japanese roots music, the psychedelic sounds of the 60's and 70's, to more modern gothic styles.
​
In 1989, the first album My Grandma Says... (LP) was released by Garando Records.
​
In 1991, live recording Zettaimu Live! (cassette) was released by Garando Records.
1989 Zettaimu's live, Tokyo
1989
My Grandma Says...
Zettaimu's 1st album​
(Vinyl)
1991
Zettaimu Live!
Zettaimu's live recording
(Casette)
In 1997, once Hisashi Furue put his new song clips on his website, some labels, music critics, musicians in various countries, such as Europe and America appreciated his stuff. Some labels asked for him to give some of his tracks.
​
In 1998, Zettaimu joined the compilation cd COWBOYS IN TOKYO by US label TWIN BHUDDA RECORDS with some indie bands from Texas.
​
In 1998, Zettaimu joined the compilation cd Pop Goes The World by US label RPM (USA) with some famous indie bands from Europe, US and Oceania.
​
In 1998, their second album In The Decadent Times was released abroad earlier than in Japan by Garando Records. It was highly regarded abroad, especially in Europe and US as an alternative rock music.
​
In 2000, they restarted shows with the new members after ten years ago.
​
In 2001, Eugene La Branch (US producer) visited their live. He liked Zettaimu sound and offered US tour, recording in Miami, Europe tour to the band.
​
In 2002, Zettaimu signed a three-year contract with Eugene's company for the recording etc. Their first US tour mainly on the West Coast, thanks to Eugene's kind help and his financial support. But the contract was canceled because of some troubles on the tour.
Building up Zettaimu's sound
2003 @Caretta Shiodome
Tokyo, JAPAN
In 2003, the 3rd album What Can I Do was released on October 8th in Japan after an interval of five years.
In 2004, the song CLASS V(five) of the album was selected on Japanese compilation cd J-Indies Archive Secret famous tune from JAPAN.
​
In 2005, the 4th album Oiran was released on Jun 3 in Japan.
In 2006, the title track of the album was selected as the opening track on the compilation cd ROCK IN ASIA by a foreign label.
​
In 2007, the 5th album Miroque was released from MUSEA (the biggest progressive rock label globally, from France) and POSEIDON (Japanese label for progressive rock) in March 5th.
Mature period of Zettaimu sound
2011 Zettaimu's live, Tokyo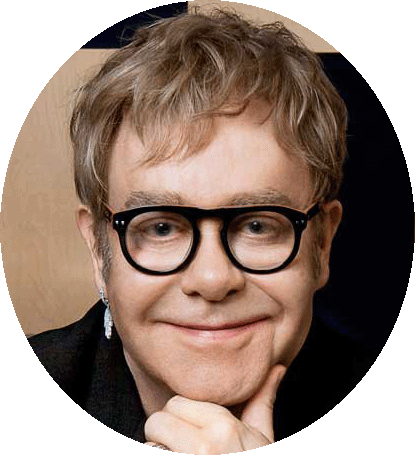 "The music sounds great!!
I would gladly work with the band"
— Stuart Epps, UK Producer For
ELTON JOHN, LED ZEPPELIN...
"Very creative !!
I look forward to working with you soon. I took the Cd's with me to listen in the car and the plane I really enjoyed them. It's nice to listen to something different for a change!!!

Great Work!!!"
​
"Create a whole new sound that neither Japan or the US has heard as a collaboration."
— Andre Betts,
Madonna's
Record Producer
In 2008, Zettaimu joined the compilation cd Jap's Progre by Japanese label YggrDrasill Records (JAPAN) with some famous progressive rock bands from JAPAN. They featured the unpublished song On Sowaka.
​
In 2009, a world-famous producer STUART EPPS contacted Zettaimu. He has been producing many of the world-famous artists including ELTON JOHN, LED ZEPPELIN...) in the UK.. He is so interested to work with Zettaimu!
​
In 2009, Madonna's Record Producer Andre Betts contacted Zettaimu. He really loves Zettaimu's sound and said "Very creative!!"
​
In 2011, Zettaimu joined international charity CD "Under A Big Red Sun". The CD was proceeded by UK organisation OxFam International and produced by US label Zos Kia Sound Recordings.
​
In 2012, Zettaimu 1st single "CLASS FIVE -unplugged-" was released by Garando Records.
​
In 2013, Zettaimu singles "Kuroi Tenshi", "Black Angel" were released by Garando Records.
​
In 2014, Zettaimu single "Que Sera Sera" was released by Garando Records.
Returning to the origin of Zettaimu
2015 Carry On Till Tomorrow
In 2015, Zettaimu released the cover version of Badfinger's masterpiece "Carry On Till Tomorrow" as a single suddenly.
​
In 2016, Zettaimu single "Reality" was released by Garando Records.
​
In July 2017, Zettaimu released a new album "new Clear( );" after ten years from the last one.
​
In May 2018, Zettaimu added a new member "Neven" from France.
​
In November 2019, Zettaimu single "Soldat De Plomb" was released by Garando Records.